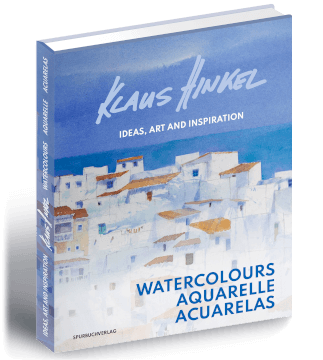 New Watercolour Book
"IDEAS, ART AND INSPIRATION"
The artist Klaus Hinkel manifests with this book a selection of his multivaried "œuvre" and his unique way to create watercolour. He productively and innovatively creates multisided watercolours, which subject-wise and stylistically reflects his experienced impressions. One can feel his empathy for the moment. In an impressing way, the living.
Welcome ...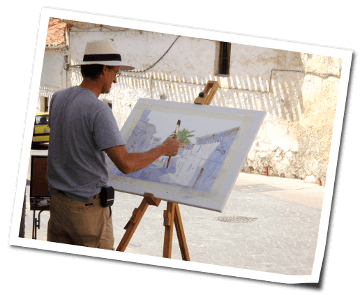 ... to my website which will give you information about exhibitions, books, calendars, painting classes, galleries of watercolours, giclées and limited editions. I am Klaus Hinkel, a professional artist for more than twenty years and I hope there are thirty more years or so still to come.

My art studio is situated in the small village of Frigiliana, a very picturesque Andalusian white village, and I usually open in the morning from 10 to 2 o`clock. There I have a permanent exhibition of my watercolours, linocuts, sculptures and acrylics. The subject matter includes the white villages of Andalusia, townscapes from Malaga, Cordoba, Madrid..., still lifes, nudes, landscapes, portraits, abstract art ... and many new works about Chefchaouen, the blue village of Morocco.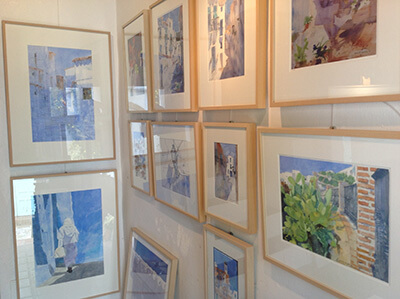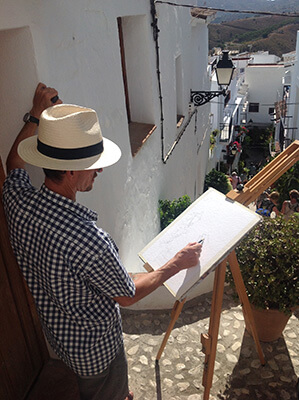 Art-Galleries
Please visit my online Art-Galleries: